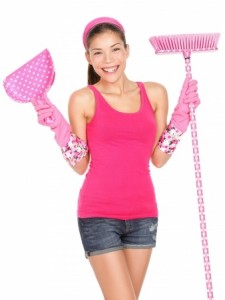 Warm weather has arrived across the U.S. and it's time to clear the clutter. Why not spruce up your social media strategy, too? It's all too easy for your social marketing content to turn stale.
So how do you get your company's message across without sounding redundant? Here are six easy ways to freshen your content and foster more engagement with your target demographic.
Let's make a deal. Who doesn't love a good deal? Why not thank your fans with an exclusive online discount coupon? Vary your promotional offers each month, adding a fun twist. For example, a popular quick-serve restaurant chain put an imaginary nickel into an imaginary jar every time a new fan liked the page. A random drawing selected one fan, who netted a sweet $15,500.
Offer a coupon. In tight times, people love discounts, so offer a percentage off your product or service, or give away a free item with a minimum purchase. Be sure to switch offers once a month for variety. This caveat should go without saying: Be sure your staff is aware of all social media promotional offers so they can be prepared when fulfilling orders.
Give others a boost. Start with clicking 'likes' for local shops, teams newspapers or businesses. Then, take a little time each day to go through your news-feed and like or comment on a few statuses. This simple action on your part will put your name out there and you'll also get that warm feeling that comes when you give a little boost to a fellow entrepreneur.
Lighten up. Remember, it's not all about sales. In fact, an overly aggressive approach can turn away fans. Instead, use humor to entertain and draw people in. Share a photo or joke and keep in mind these posts are meant to be fun! The important thing to remember about funny posts is to keep the content appropriate to the audience. You certainly don't want your brand tarnished when an attempt at humor backfires, because it was too edgy or offensive.
Be the expert. Earning a reputation as the expert in your field isn't easy. One way to gain trust is to share relevant news pertaining to your industry. It sends the message that you're on top of trends and are the go-to company in the industry.
Include a call to action. Regardless of the nature of the post you share, always make sure to include a call to action or a question. Doing so engages your fans and gets them talking. Embrace the power of viral content!