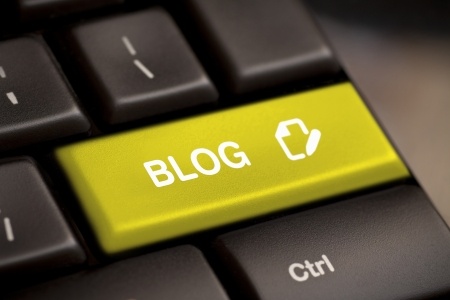 If you've got a winsome way with words, blog marketing can help you rise above the fray. It also gives you an audience that will appreciate your marketing savvy.
There's no better way to build a credible reputation as an authority in your field than by posting interesting blogs.
Blogging is not as flashy of a marketing method as an eye-catching publicity stunt. Even so, you should not underestimate the credibility you can acquire in your sphere of influence through consistently posting well written, informative blogs.
Here's four tips on how build a blog following:
Keep your blogs under 300 words. We know you are bubbling over with enthusiasm about your service or product, but with so much information flooding the average person's inbox, don't expect your reader to spend more than a couple of minutes looking at your blog.
Focus on industry niche information. When you pack your short blog with industry-specific news, you increase the chances your post will be shared through social media.
Share a specific resource. Before you compose your blog, take the time to do a little research on the latest industry developments. Then sprinkle in a few juicy tidbits of interest to those in your field of expertise.
Don't forget this last step. After you've written your blog, take some time to visit your favorite list of bloggers on the web and add a comment or two on their posts. The goodwill you will build will help your blog garner more views.